Maverick Buzz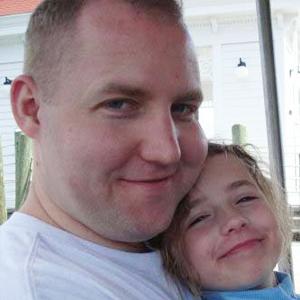 Frequently Asked Questions about Maverick Investor Group
Q:

How long has Maverick been in business?

A:

Maverick Investor Group was founded in 2007 and has been serving individual real estate investors exclusively from day 1.

Q:

Are the founding Partners of Maverick real estate investors themselves?

A:

Yes, the 3 founding Partners of Maverick were first real estate investors prior to founding Maverick. The company was founded by real estate investors for real estate investors.

Q:

How much experience do the founding Partners of Maverick have in helping individual real estate investors like me buy investment property?

A:

The 3 founding partners of Maverick have helped individual real estate investors buy over $100,000,000 worth of residential investment property across 13 States.

Q:

What kind of track record and reputation does Maverick have?

A:

Over 85% of the people who buy a property from Maverick decide to purchase a second property (or referring a friend or family member to purchase a property) within the first 6 months after closing. Maverick's entire business model is premised upon helping individuals build portfolios of cash-flowing properties over time. Maverick has been featured in national and international real estate press and was named one of the "Top 50 Real Estate Investment Opinion Makers and Market Leaders" by Personal Real Estate Investor Magazine.

Q:

How much do I have to pay to work with Maverick?

A:

Nothing, but we are selective about who we work with.

Q:

What type of clients are NOT a good fit for Maverick?

A:

People who have no money, no credit, and are looking for "nothing down" approaches to "get rich quick" through real estate are not a good fit. Also, people who want to spend their money on expensive seminars, boot-camps and info-products from late night informercial gurus and investment club speakers instead of actually buying investment properties are not a good fit.

Q:

What type of clients ARE a good fit for Maverick?

A:

Cool people that are fun to work with, have at least $50,000 of investable cash, have a goal of building a portfolio of cash-flowing investment properties over time….and want to have a blast designing their lifestyle in the process!

Q:

How does Maverick make money?

A:

Maverick is a licensed real estate brokerage and gets paid a broker referral fee from the seller when each transaction closes.

Q:

Why does Maverick not charge the buyer a fee as well?

A:

By not getting paid up front, this creates a financial incentive for Maverick to provide you a very high level of value and service. The only way we get paid is if we help you find an investment property (and market) that is such a great fit for your buying criteria and investing goals that you choose to close on the property. In order for Maverick to ensure our company offers the best service and value in the marketplace, we have chosen to institutionalize this financial incentive structure to maintain a company-wide quality standard for our clients.

Q:

Is Maverick "the seller" of these properties?

A:

No. Maverick works with well-capitalized local market specialists on the ground in each of our target market who offer turnkey properties to our clients for purchase. These are independent companies (separate from Maverick) who use their own cash to acquire, renovate and lease properties in highly advantageous "investor sweet spots" within that local market. They then offer the performing turnkey properties for sale to Maverick clients as a private off-market buying opportunity.

Q:

What does a "turn-key" property mean?

A:

When Maverick uses the term "turnkey property", we mean a residential property (such as a single family home or a 2-4 unit property) that is either new or fully renovated and already has a tenant and a local property manager in place. In other words it is a "performing property" that is already cash flowing and is easy for you to own as an out of state (or out of country) investor without having to be a landlord or a rehabber.

Q:

What are the advantages of buying a "turn key" property instead of finding, rehabbing and leasing the property myself?

A:

There are a number of advantages of buying a performing turnkey property: 1) You have the ability to buy in the best real estate markets regardless of where you live, instead of being confined to your local market. 2) The turn-key providers that Maverick works with are very well capitalized and are able to get access to better properties than individual investors, based on their established relationships and the volume of real estate they purchase. 3) The turnkey providers Maverick works with operate on economics of scale because of their size. This means they are able to renovate the property at a much lower cost than an individual because they buy their materials at discounted bulk prices and they have their own construction crews in house so the labor is less expensive per renovation as well. 4) You save a huge amount of time if your property is already cash flowing from the day you close. And, if you are a savvy investor and lifestyle designer, time is undoubtedly your most valuable asset. 5) Your risk is dramatically reduced. If you were to acquire a distressed property at a foreclosure auction, or example, you might not even be able to get inside until after you close. That means your renovation costs could be much higher than you expected. When you start renovating, your repairs could take much longer than you anticipated, raising your holding costs. Once it is finished being renovated, it might take longer to rent than you anticipated, and perhaps it even rents for lower than you anticipated. These are all very expensive downside risks of "doing it yourself". Buying turnkey property, on the other hand, means the seller takes all these risks instead of you. Then you just evaluate the deal, inspect the finished product, do your due diligence, and then close on a performing property that cash-flows from day 1.

Q:

What are the main advantages of buying property through Maverick instead of trying to find a turn-key provider directly?

A:

There are a number of advantages to buying property through Maverick: 1) We refer volume business to the sellers we work with. This gives us leverage with the seller that the individual buyer would not have. One thing we do with that leverage is negotiate special terms for Maverick clients that are not available to the general public, so you get a better deal. Our volume business also creates a higher degree of accountability on the part of the seller because they know if they don't perform for any of our clients, they could lose all the Maverick business. So by purchasing investment property through Maverick, you not only get a better deal, but you are part of a community that has much more influence and recourse with the sellers. 2) Maverick enables you to diversify your real estate investing across markets instead of being wedded to one particular market. We provide you data, trends and information about multiple "investor-advantaged" markets and help you select which ones are best for you. This enables you to not only diversify across markets over time, and to buy at strategic points in each of the local property cycles. This is very different from working with one market-specific seller who is always going to tell you it is the best time to buy in their market because it is all they have to sell. Maverick is not financially incentivized to encourage you to buy in any particular market because we make a referral fee from all markets, so we can provide you data and analysis about the advantages of different markets at different times and support you in selecting when to start buying and when to stop buying in each market. 3) We save you huge amounts of time. Traditional real estate investors spend the majority of their time searching for properties. Maverick's business model is designed so that the properties come to you instead of you having to go out and look for them. We spend the majority of our time identifying the best real estate markets and hunting down the best deals so all you have to do is evaluate the deal and conduct your due diligence. Note: There are plenty of people trying to sell investment properties. We get pitched by self-styled turnkey providers and rehabbers every week asking us to sell their product and we turn down over 95% of them.

Q:

What are the main advantages to working with Maverick instead of finding a local real estate agent?

A:

First of all, most real estate agents specialize in serving primary homeowners, not real estate investors. So, while they will surely accept the business, they will not likely be able to identify the best investment properties because they are not specialists. Secondly, most real estate agents only have access to properties that are publicly listed on the MLS. These are typically properties that have already been picked over and rejected by the local market specialists that Maverick works who have direct relationships with banks and other channels to procure the best properties before they are available to the public. And third, most real estate agents are local and therefore financially incentivized to convince you to buy in their local market, regardless of how (un)favorably it compares to other markets.

Q:

Will Maverick present offers to buy real-estate-backed securities or other types of securitized investment opportunities?

A:

No, Never. Maverick is a licensed real estate brokerage and is not a licensed securities dealer. Maverick introduces you to buying opportunities for deeded, freehold real property only. Maverick will never sell or introduce you to an opportunity to buy securities of any kind.

Q:

Will my money ever be pooled, combined or co-mingled with other investors?

A:

No, Never. You will be engaging in traditional real estate transactions only where your earnest money is held in escrow by a third party title company (or attorney) who handles the closing.

Q:

When I purchase a property through Maverick, will Maverick be holding or handling any of my money at any point in the transaction?

A:

No, Never. We never touch any of your money under any circumstances.

Q:

Can Maverick help me get financing on my property?

A:

Yes. While Maverick is not a lender or a mortgage broker, and therefore cannot offer financing ourselves or quote specific rates and terms, we have identified lenders in our target markets that specialize in working with real estate investors. We have relationships with both conventional lenders for qualified buyers as well as non-recourse lenders that offer financing for foreign nationals, LLCs, and self-directed retirement plans. Introducing you to these lenders so that you can qualify with them directly is one of the services Maverick offers to our clients at no charge.

Q:

Can Maverick help me out with my tax planning and asset protection needs?

A:

Yes. While Maverick cannot give tax or legal advice, we have relationships with industry leaders in both the tax an asset protection fields who specialize in working with real estate investors and who give priority treatment to Maverick clients. Introducing you to these industry leaders so that you can discuss your individual situation, needs and goals with them is one of the services Maverick offers to our clients at no charge.

Q:

Can Maverick help me set up a self-directed IRA (or 401K) so I can buy investment property in my retirement plan?

A:

Yes. While Maverick is not an Administrator, Custodian or Financial Advisor, we are happy to introduce you to leading providers of self-directed IRA (and 401K) plans so that you can schedule a direct consultation to discuss your individual situation and needs. Click here for more information and to see which Self-Directed IRA (and 401K) company is used by the Maverick partners for their personal accounts.

Q:

Is Maverick able to serve the unique needs of foreign nationals and non-US residents looking to buy rental property in the U.S., such as starting a U.S. bank account, forming a U.S.-based LLC (or other entity), filing U.S. tax returns in the most advantageous ways, staying in compliance with corporate formalities and U.S. tax law, qualifying for non-recourse financing, transferring money at advantageous exchange rates, closing from outside the U.S., etc?

A:

Yes, Maverick specializes in working with foreign nationals. We introduce our non-U.S. clients to industry leaders that offer the entire suite of services required by foreign nationals to buy and hold turnkey property in the U.S. from abroad. Also, to begin with, please review this report "How to Avoid the 6 Most Dangerous Traps for Foreign Nationals Investing in U.S. Real Estate"

Q:

Why does Maverick offer so many additional services at no cost in addition to providing me access to the buying opportunities?

A:

Maverick is not a transaction-based sales company. We are a relationship-based company, and we want a long term relationship with you so we can help you build your wealth over time through real estate. Our philosophy is that if we can continually provide you the highest level of value at no cost, that you will in turn want to continue to buy from Maverick and refer your friends and family to buy from Maverick. In order to generate repeat business and client loyalty, we want to ensure the Maverick experience to not just be about the real estate transaction, but about the quality of the overall experience, educational value, individualized attention, introductions to other industry experts, and community support.

Q:

In Maverick's opinion, what is the best real estate investment software on the market right now?

A:

Based on our review of the real estate investment software for both analysis before you buy and ongoing tracking and analysis of your property performance after you buy, this is our recommendation.

Q:

When buying an investment property, what is the best way to independently verify the market rents, local vacancy rates, and to understand which direction the market is trending?

A:

This is the most sophisticated and comprehensive service we have seen for being able to ascertain that information.

Q:

Does Maverick have an affiliate program where I can get paid for referring people to buy real estate through Maverick?

A:

Yes, but only if you have an active real estate license. Real estate law prohibits our brokerage from paying commissions or referral fees to anyone who is not a licensed real estate agent or broker. If you have an active U.S. real estate license, then please click this link and register for the our referral network here.
Do you have any other questions that were not answered on this page? Please ask us here.