Private Invitation for One-on-One Phone Consultation
Maverick Buzz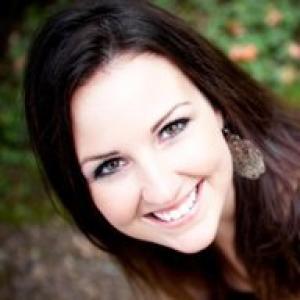 How to Retire on Cash-Flow Properties
There are two very different philosophies about retirement:
The Deferred Life Plan. This plan (which is what the overwhelming majority people pursue) says you should work hard your entire life for somebody else with minimal vacation time, build up a "nest egg" (a finite sum of money), then retire at age 65, reduce your lifestyle and hope that you die before your nest-egg runs out.
The Maverick Plan. This plan says that buying cash-flow properties enables you to convert your hard earned money into streams of passive residual income that flow to you every month without you having to work for them. The more cash-flow real estate you buy, the larger your stream and the more of your monthly expenses it covers. When all of your living expenses are covered by your passive residual income you have reached "financial freedom" because you no longer need to work for active income to finance your lifestyle. This allows you to recapture your time, which is really your most valuable asset. Then you can spend more time with your family, spend an extra day at the beach each week, and pursue your dreams and passions in the present instead of waiting for some amorphous retirement date in the future. And then as you get into your golden years, you don't have to worry about a finite sum of money running out because you have a passive residual income stream that flows to you—a goose that lays golden eggs—and one which can be passed on to your heirs.
So, How Do You Go About Pursuing the Maverick Plan?
Step 1) Sketch Out Your Ideal Lifestyle
Get in touch with your interests, passions, dreams, goals and decide how you would like your lifestyle to look if money and time were no object. Think of things you want to have, but even more so of things you want to do (places you want to travel, skills you want to learn, experiences you want to have, etc). Some of your most important items may not cost anything, like coaching your daughter's basketball team which just requires time that you will gradually be recapturing as you build your passive residual income streams.
Step 2) Itemize the Costs of Your Ideal Lifestyle
For the items that cost money, itemize out the costs, list them all (everything from groceries, rent and car insurance to charitable contributions to your experiences and learning pursuits—maybe you want to learn to speak Italian, or take Tango lessons, or live in a foreign country for 3 months out of every year). Whatever it is, price it, itemize it, and amortize the cost on monthly basis. You can use a very simple table like this:
Monthly Dream-Lifestyle Expenses
Description of Lifestyle Expense

Monthly Cost

Food/Groceries

$600

Rent/Mortgage

$2,000

Contributions to favorite cause/charity

$500

International Airfare for World Travel
(remember, expenses amortized monthly!)

$400

Italian Language Class

$40

Tango Dance Lessons

$60

Car Payment, Insurance, Gas

$700

Fun/Entertainment

$700

TOTAL:

$5,000
This is just an example of the format, obviously you will have different or additional itemized expenses, so be sure to get them all down so you don't underestimate. Then total them up so you have "your number".
Your Number = The amount of passive residual income needed to be financially free.
Write your number down and post it prominently where you can see it along with your list of dream lifestyle components it will afford you. In the example above, the number is $5,000 of passive monthly income, so we will use that to demonstrate.
Step 3) Build Your Passive Income Streams
Focus on Building Your Passive Income Streams to Hit Your Number. Start (or continue) building your portfolio of cash-flow real estate. Conduct your real estate investment analysis to confirm how much cash you expect to have in your pocket each month from each property. Then, as you close on each property, subtract its monthly cash flow from your number so you have a running tally of how much passive monthly cash flow you still need. Here is an example, using the goal of $5,000:
Cash-Flow Properties
Net Monthly
Cash Flow
Remaining
to hit $5,000
123 Main Street
$600
$4,400
742 Sprucewood Lane
$400
$4,000
612 Cypress Ave
$800
$3,200
834 Lakeview Drive
$500
$2,700
972 Cedar Court
$700
$2,000
TOTAL:
$3,000
$2,000
Step 4) Stay the Course
Keep learning and honing your investment strategy as you go along, buying the best cash-flow properties you can, strategically mitigating risk to maximize your net operating income, and remaining mentally focused on the incredible incentives that occur when you hit your number—not only the passive income to finance your dream lifestyle, but recapturing the time you need to enjoy it!