Maverick Buzz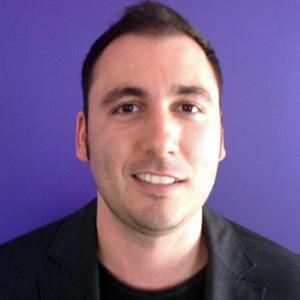 Gaming & Business Developer
The Story of Maverick Investor Group...
In 2004, while working full time at non-profit organizations for causes they deeply cared about, Matt and Valerie became committed to building their wealth through real estate. As they proceeded to buy properties throughout the country in investor-advantaged markets they stumbled upon a key leverage point that enabled them to take it all to the next level: "collective buying power". They found that when they attempted to buy a single property, in a new development for example, they didn't have very much negotiating power. But when they tried walking in together and offering to buy two properties each (for a total of 4), all of a sudden there was a little flexibility on prices and terms.
As Matt and Valerie's friends in the non-profit world asked them how they were building their wealth so fast with real estate and how they could get in on the action, a light bulb went on. If they coordinate multiple people to buy properties from the same seller/developer, they would be able to negotiate special prices and terms that would be substantially better than those available to the individual buyer. They tried it...and it worked! That day they began to imagine the kind of buying power they would have if they could bring 25 or 50 or 100 people!
Matt met Mark In 2005 when Mark sold him over $2 million worth of investment properties in Las Vegas. Matt was blown away by Mark's customer service; it was the best he had ever seen in any industry. Mark was an extremely successful agent and, while Matt and Valerie had developed a sophisticated understanding of how to "buy" real estate, Mark taught them how to "serve" real estate investors and promptly began teaching Matt and Valerie how to become investment property specialists and provide value to other reale state investors.
Matt, Mark and Valerie saw ambition, tenacity, intellect, honesty, and trustworthiness in each other. With this foundation, they decided to become business partners and began pooling their skills, resources and creative energies to develop a cutting edge business model that would provide unparalleled advantages to real estate investors.
But that wasn't enough.
They envisioned real estate as much more than an asset class that was useful for wealth building. The Maverick Vision was that real estate had the potential to be used as a vehicle for radically improving people's lives and affecting positive change in the world.
The first goal was to empower Maverick clients to use real estate as a vehicle for designing their lifestyle and living their dreams in the present instead of waiting for some future "retirement" date.
The second goal was to structure a business model that would enable Maverick to donate 10% of our company earnings (before Manager Salaries and Ownership Distributions) to causes we care about, thereby ensuring the success of Maverick as a company is directly tied with affecting positive change in the world.
What emerged was a cutting edge business model that would use the principle of collective buying power to ensure that our real estate investor clients could purchase properties at special prices and terms not available to the public—providing a built-in advantage. By introducing many clients to buy real estate from the same seller, that volume business allows the seller to move large quantities of real estate quickly and save money on advertising, marketing and holding costs, which is passed on to Maverick clients in the form of special prices and terms.
In 2007, it was ready to launch so Matt, Mark and Valerie all quit their jobs, flew to Las Vegas and, while overlooking the Strip from a rooftop lounge, raised their glasses and announced to the world that Maverick Investor Group was born!