Maverick Buzz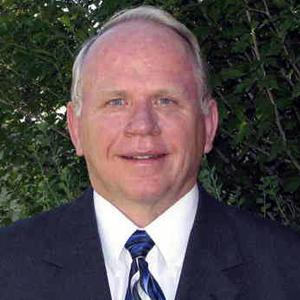 Mark Solak, Partner
Corporate Broker | Director of Bean-Counting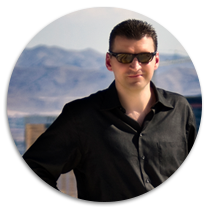 Currently Residing in Chicago, Illinois
Prior to co-founding Maverick, I moved over $75 million dollars in residential real estate between 2004 and 2007. I've worked on international real estate deals in North America, Europe, the Middle East, Latin America and the Caribbean. I also speak fluent English, German and Polish.
Every team Chicago. Even the Bears. I love my City.
Lullabies mostly. Anything that will make my new baby sleep.
All things John Grisham and Stephen King
Favorite Non-Fiction Book:
"The Big Short" by Michael Lewis
Favorite TV Show of All Time:
"ER" - Again, I love my City
Favorite Movie of All Time:
The Star Wars Saga
Favorite Thing to Do When Not Working:
Exercise and Family time. I love my wife and daughter and my toy-poodle even more than I love Chicago.
Lack of detail. "Knowledge is Power, Power provides Information; Information leads to Education; Education breeds Wisdom; Wisdom is Liberation. People are not liberated because of a lack of knowledge."
~ Isrealmoore Ayivor.
Or something like that. I just like to have all the facts before I make a decision.
Matt Bowles, Partner
Resident D.J. | Wizard of Light Bulb Moments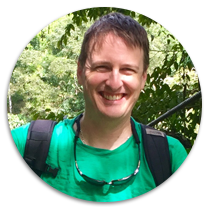 Currently Residing in Nicosia, Cyprus
My first entrepreneurial venture was starting my own mobile D.J. company in Buffalo, NY during high school. I studied Sociology in College, then did a Masters degree in International Peace and Conflict Resolution and spent time in Palestine, the north of Ireland, and other conflict regions doing peace and justice advocacy work. After that I worked in the nonprofit sector in Washington, DC, focusing on human rights and civil liberties issues in the U.S. Then, I co-founded Maverick Investor Group in 2007 with some amazing people who took a chance and believed in each other!
L.A. Clippers, L.A. Sparks, and all teams in the original Big East College Basketball Conference #GreatestConferenceOfAllTime #NeverWillThereBeAnother
Early-to-Mid 90s East Coast Hip Hop
"Ulysses" by James Joyce
Favorite Non-Fiction Book:
The 4 Hour Work Week by Tim Ferriss
Favorite TV Show of All Time:
The Wire (although the Jeffersons is a very close second)
Favorite Movie of All Time:
The Blues Brothers (but The Princess Bride is right up there too!)
Favorite Thing to Do When Not Working:
Travel the World! (Although I do that while working too….I have lived in over 30 countries in the last 4 years! For me, Location-Independence is the game!. :)
I firmly believe that "Come On Eileen" by Dexy's Midnight Runners is the worst song ever produced in the history of recorded music (Followed very closely by "If Today Was Your Last Day" by Nickelback).
Dan Watson, Chief Code Whisperer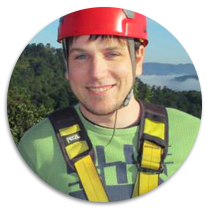 Currently Residing in Hyattsville, Maryland
I was honing my Drupal and coding skills while in charge of all things website and IT for a charity in Washington, DC that advocated for international human rights law and other crunchy-granola stuff.
What is this thing you call "Sports"?
Whatever else 'DJ Shadow' elicits on Pandora
I really like the entire Star Wars book series
Favorite Non-Fiction Book:
I don't read non-fiction
Favorite TV Show of All Time:
I re-watch Futurama a lot; it's a great background when I'm on my computers
Favorite Movie of All Time:
The Fifth Element
Favorite Thing to Do When Not Working:
Gaming!...Duh.
My iPhone won't stop asking me to update to iOS10...and I don't feel like doing it right now.
Kelly Greenwood, Social Media Maestro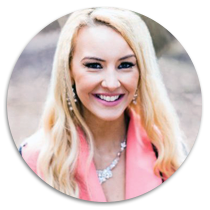 Currently Residing in Lancashire, England, UK
I was working on the social media accounts for other businesses and brands around the world from the comfort of my living room or hotel room whilst travelling. I don't take my laptop on the beach because I'd rather be relaxing on the beach than working ;)
I'm more of a Formula 1 girl! I support Lewis Hamilton and Jenson Button! I'm also an Andy Murray supporter in Tennis.
I like all music actually... all of my friends make fun of my playlists because none of the songs flow when they are played one after the other! My all time favourite are Queen, but I like chart/pop music, dance, rock and roll, R&B, hip hop, songs from musicals, anything!
...
Favorite Non-Fiction Book:
...
Favorite TV Show of All Time:
Game of Thrones !!!
Favorite Movie of All Time:
That's a hard question to answer... There's too many!! I like comedies but I'm going to go with The Help
Favorite Thing to Do When Not Working:
Being a mummy! You may not believe me but it really is my most favourite thing, above anything else! I'd do anything for my daughter. She is my world.
I don't know what this means! We don't use this word in England!
Valerie Schrock, Partner
In-House Philosopher | Director of Digital Innovation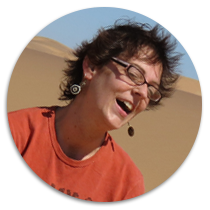 Currently Residing in Hyattsville, Maryland, USA, Earth, Orion, Milky Way Galaxy, Local Group, Virgo Supercluster, Universe
I was a real estate entrepreneur and business owner. I was also a nonprofit consultant, a Creative Director at a non-profit charity, a multimedia graphic designer. I am also an avid softballer, a wannabe stunt-woman, a jazz trumpeting hack, amateur painter and a maker of ridiculous jewelry.
The Detroit Lions (Yes, I realize Detroit has not yet played in the Super Bowl, and their last conference chanpionship was in 1957. ...this just means they're due!)
U2...what can I say...child of the 80's.
The Lymond Chronicles, which I can describe in-short as: James Bond set in the 16th Century. These are six amazing complex historical novels set in 16th-century Europe starring a Scottish spy, written by Dorothy Dunnett
Favorite Non-Fiction Book:
I have to agree with my partner, Matt: it's gotta be The 4 Hour Work Week by Tim Ferriss
Favorite TV Show of All Time:
Of ALL TIME?!?! This question should say, 'Favorite TV Show of All Time for TODAY'...Game of Thrones
Favorite Movie of All Time:
The Lord of the Rings (all-three, director's cut, viewed back-to-back...with snacks!)
Favorite Thing to Do When Not Working:
I just like to relax at home with friends and Netflix. ...and sometimes go on crazy-high-adrenaline adventures.
hmmmmmmm...I try not to hate...but dealing with my health insurance agency by phone is close.
Jen Langer, Rock Star Closing Coordinator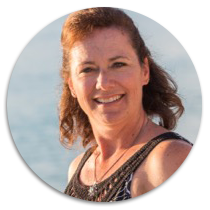 Currently Residing in Santa Rosa, California, USA
I got a Bachelor's degree in Psychology from Sonoma State University, and I worked as a California Real Estate Agent helping my friends/family and people referred to me buy/sell real estate. At the same time, I ran my own Real Estate Transaction Coordinator business helping brokers and agents from all over the United States keep their transaction files in perfect order. I was also working with my best friend as a Corporate Event Planner for large companies and got to travel a good bit while still working on my other businesses.
Golden State Warriors (basketball), SF Giants (baseball).
I love a wide variety of music...country/70's/80's/hip hop/used to LOVE metal when I was in high school so some of the old metal bands are still awesome. My favorite song is currently "Humble and Kind" by Tim McGraw. Just saw Luke Bryan/Dustin Lynch/Little Big Train in concert...AMAZING!!
Gone With The Wind
Favorite Non-Fiction Book:
Don't Sweat the Small Stuff by Richard Carlson
Favorite TV Show of All Time:
Sons of Anarchy!!
Favorite Movie of All Time:
Star Wars Series...of course!
Favorite Thing to Do When Not Working:
Camping, boating, hanging out with my boyfriend just cooking/relaxing/outside in the yard. My boyfriend is an amazing cook, so I love to hang out in the kitchen with him and eat. We made homemade limoncello which is amazing! What else would one do with the hundreds of lemons from a 35 foot tall lemon tree in my yard??
Mean people...
Phil, Senior Portfolio Strategist
Director of First Impressions | Resident Sommelier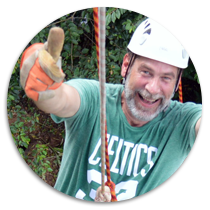 Currently Residing in Boston, Massachusetts, USA
Growing up in a small seaside community south of Boston, I had one foot in a boat and one on land. This continues today as I've thrown myself into ocean rowing - 4-person boats with swing oars and slide seats - one of the best total body workouts there is. I started my career as a hospital administrator with a Health Administration degree before realizing that wine was a better vocation for me (not to mention avocation). After 14 years in the wine business however, the lure of the resort life and property development led me to Central America where I spent 8 years working on large scale projects on the Pacific Coast. My experience in investment real estate coupled with my passion for lifestyle design ultimately led me to join Maverick full time in 2014.
Boston... 'nuf said. Red Sox, Celtics, Bruins and of course, the SuperBowl Champion NE Patriots.
Reggae, from early Dub to current day.
"The Shoes of the Fisherman" by Australian writer, Morris West.
Favorite Non-Fiction Book:
"Unbroken: A World War II Story" by Laura Hillenbrand
Favorite TV Show of All Time:
"Time Tunnel" - fantasy mixed with real life historical events
Favorite Movie of All Time:
"Groundhog Day" - will always LOVE the concept!
Favorite Thing to Do When Not Working:
Summer: Ocean Rowing; Winter: eat well & drink fine wine!
...