Watch the Webinar Here:
Disclosure: You should assume that all links to outside vendors on the Maverick website are affiliate links and that Maverick receives financial compensation for anything you purchase from those vendors.
How To Determine Market Rents & Local Vacancy Rates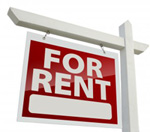 The centerpiece of successful real estate investing is being able to accurately predict the amount of rental income you expect your property to generate over time.
There are three key factors that go into this and failing to incorporate them in your real estate investment analysis can substantially affect your cash flow down the line...
Factor 1: Understanding the actual market rent for the individual property address at the time you purchase it.
When buying rental property you never want to blindly accept seller's "projected rent". That is often woefully over-estimated for the purpose of making the property appear to have a higher cap rate. But even if the property is rented, you need to know if that tenant is paying the "market rent". For example, a property could be rented to an unqualified tenant for above market rent. While this makes the cap rate seem higher initially, those tenants may get evicted pretty quickly after you close, leaving you with a vacant property that will not be able to attract a qualified tenant for the rental rate you anticipated. So, always be sure you know the "market rent" because if and when your tenant does leave, you need to know the rate for which you can quickly re-rent the property to a qualified tenant.
Factor 2: Understanding the localized vacancy rate for the micro-market your property is in at the time you purchase it.
You should always assume a "vacancy" factor in your cash flow analysis. Even if there is a tenant in place when you close on your property, eventually your tenant will move out and you will experience some vacancy. The question you want to ask as a smart investor is how to minimize the inevitable vacancy so that it has the least impact on your cash flow. One important way to do that is to buy in micro-markets where the supply and demand dynamics favor the investor--where there is high rental demand resulting in low vacancy for the type of rental property you are buying. Your ability to understand localized vacancy rates--not just in the MSA but in the local micro-market where you are choosing to buy is extremely insightful and important to your ability to make accurate cash flow projections.
Factor 3: Understanding the strength of the rental market...
... and which direction rental rates are trending in the micro-market where your property is located.
A snapshot is just that, a snapshot. Someone can sell you a property that looks great today, but as a buy-and-hold investor you are not just concerned about today, you are concerned with how your property will perform in the long run. And for that, you need to understand rental market trends. Are rental rates increasing or decreasing? Are vacancy rates increasing or decreasing? Smart real estate investors buy in locations where conditions are becoming increasingly favorable to investors and you need a trend analysis to tell you that.
RentRange Changed the Game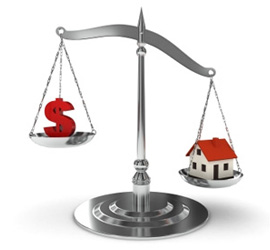 The majority of real estate investors do not do any of the three things listed above primarily because they do not know how to do them accurately. But failing to analyze this information can substantially affect your cash flow down the line.
The truth is that until recently it was virtually impossible to ascertain this detailed information with any degree of accuracy. Fortunately, since 2009, RentRange has been compiling and maintaining the largest and most comprehensive data warehouse of (licensed and scrubbed) single family rental market data in the U.S. The RentRange data warehouse consists of over 60 million address-level records with rental data going back to 2009.
RentRange solutions deliver an assortment of geographical data, analytics, trending and valuation services designed to help investors analyze residential investment properties at a much deeper level than ever before.
RentRange is Super Quick and Easy for You to Use
To make it super easy for the investor, RentRange offers a rental AVM (automated valuation model) which means that all you do is type in the street address of the property along with some basic info (square footage, number of bedrooms and bathrooms, and property type) and you can auto-generate an "advanced report" in a split second that will tell you:
Market Rent for the Individual Property Address (including a "Confidence Score")
Section 8 Rental Rate for the Individual Property Address
Localized Vacancy Rate
MSA Vacancy Rate
MSA Rental Saturation Rate
12-Month Rental Rate Trends by Zip Code, City, County and State
10 Comparable Rental Properties
Rental Benchmarks for the Zip Code and Surrounding Areas
Overall Rental Market Strength
Try It Out Now. Click Here to Get Your Complimentary RentRange Advanced Report for Any Property Address in the U.S. ($12 Value)
RentRange is the Industry Gold Standard Used by the Big Players
RentRange is utilized by many of the largest institutional investors that are acquiring tens of thousands of single family rental properties across the country and by major financial institutions, valuation professionals and property managers.
The same analytical precision used by multi-billion dollar private equity funds is available for individual investors in the Maverick community.
RentRange spent five years developing a standardized single-family rental data warehouse, and released a reliable address-level rental AVM. Prior to this, there had been no standardized repository of single-family rental data. Even national MLS information contained far too few transactions to be relevant as a stand-alone resource. Before RentRange, data was subjective, lacked data depth and quality, and failed to produce statistically sound results.


- Progress in Lending Association
RentRange is part of the ecosystem that's growing up around buying foreclosed and low-priced single-family homes and renting them out.


- Bloomberg Businessweek
Try It Out Now: Click Here to Get Your Complimentary RentRange Advanced Report for Any Property Address in the U.S. ($12 Value)