View the Webinar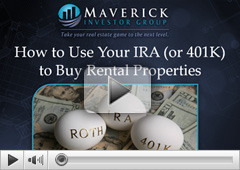 Maverick Buzz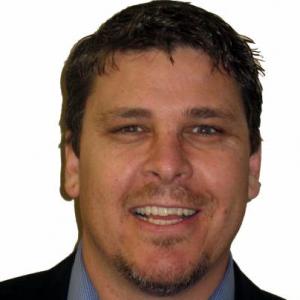 Publisher, Local Real Estate Deals Magazine
How to Use Your IRA (or 401K) to Buy Investment Property:
Unveiling the Exclusive Wealth Building Secret Known and Used by Only 4% of U.S. Retirement-Plan Holders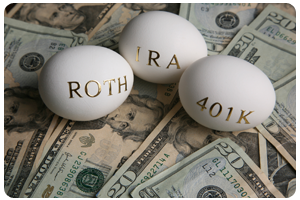 Self-Directed IRAs (and 401Ks) are uniquely advantageous (and largely unknown) wealth-building vehicles that have historically been used by an elite, in the know, group of investors. Self-Directed retirement plans have been available since 1974 but historically only the very wealthy knew about them and had access to them. Still today, only 4% of Retirement Plans in the U.S. are "self directed" by the owners of those plans, so it remains a very exclusive domain....
Special Offer for Maverick Clients:
By using our affiliate link, you will get all of the following:

3 Special Reports:
Real Estate Investing with a Self-Directed IRA

Self-Directed IRA Rules and Regulations

Guide to Self-Directed Retirement Investing
2 Exclusive Audio Downloads:
Self-Directed Investing from A to Z

Snapshot of Self-Directed Investing (Including Case Studies of Successful Self-Directed Investors and How they Got Started)
Optional Phone Consultation:
If you choose, you will have the opportunity to schedule a highly personalized phone consult with a Self-Directed Retirement Plan Expert at no cost to discuss your needs, goals and get all your questions answered.
The Advantage of Self-Directed Retirement Plans
The Maverick partners personally use Self-Directed IRAs (and 401Ks) and so do most of our savvy clients. There are a number of reasons for that...
How You Can Benefit from a Self-Directed Retirement Plan:
You have real control of your financial future.
You don't have to surrender your retirement and your financial legacy to the unstable whims of the stock market.
You reduce the hefty fees charged by financial advisors and money managers
You can invest your retirement money in hard assets like deeded freehold real estate (and permanently break free from the mutual-fund-trap).
You can grow your wealth much faster by investing in higher-return asset classes as well as asset classes you understand where you can cultivate an advantage
What Will Your Financial Planner Say?
Q: Why do most financial advisors NOT want you to self-direct your retirement plan?

A: They don't make commission on it.
Most financial advisors and money managers want as much of your money under their control as possible. That is because they make money whether your portfolio goes up or down as long as they have control of it.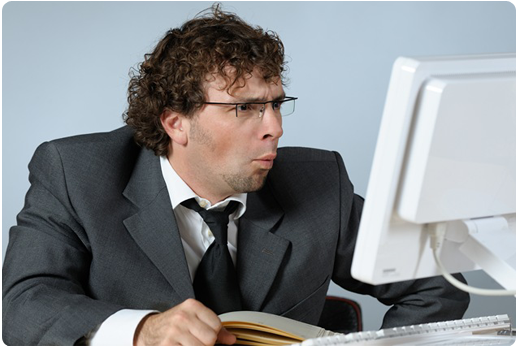 Owning Real Estate In Your Self-Directed Plan
Why Buy Investment Properties in a Self-Directed Retirement Plan?
A "tax-deferred" or "tax-never" retirement plan can defer or eliminate your income tax obligations on your cash flow as well as your capital gains from the sale of your property. This allows for a compounding effect that can dramatically accelerate your wealth building velocity.
It is an asset protection strategy to shelter your investment properties because a retirement plan is protected from judgement creditors (Retirement plans are protected even in a Chapter 7 Bankruptcy filing)
What Type of Real Estate Are You Allowed to Buy in Your Self-Directed Retirement Plan?
The IRS does not put restrictions on the type of real estate, price, location or length of hold time. Accordingly, you can use your self-directed IRA (or 401K) to buy:
Single Family Homes
Townhomes or Condos
2-4 Unit Properties
Apartment buildings
Office Buildings
Retail or Industrial Buildings
Improved or Unimproved Land
You can buy them anywhere in the U.S. or offshore at any price point. And you can either fix and flip your properties quickly or hold them long term for cash flow and appreciation, it is all up to you.
Choose Your Provider Wisely...
How to Avoid the 3 Costliest Mistakes When Selecting the Provider of Your Self-Directed Retirement Plan:
Make sure they offer a truly "self directed" retirement plan.
In a cynical and disingenuous marketing strategy, many traditional financial companies have expropriated the term "Self Directed IRA" to describe their retirement plan offering....because you get to "self direct" your money to any one of their 8 pre-selected mutual funds. So, watch out! One way you can test it is to ask them if you can buy "deeded freehold real property" inside your retirement plan. If they say you cannot, then their plan is not truly self-directed. If they say yes, make sure they know what they are talking about and get it in writing.
Make sure they are both the "Custodian" and the "Administrator" of your retirement plan.
If they are not both of those things, be careful! As an additional level of protection, make sure they are a "trust company" that is "licensed and bonded", which requires the highest level of regulation and compliance (meaning the highest level of protection for you, the consumer).
Be sure they have a solid track record of customer service and that the company is adequately resourced to provide you the service you need in a timely fashion.
Speed and Expertise are the name of the game, whether you need questions answered, deals done or assets liquidated, you want it done fast and legally compliant. Some companies have chosen expansion models that drastically reduce their customer service and response time. Other companies are newer, smaller and are not yet adequately experienced and resoruced to serve you propertly. Don't let this happen to you.
It is very important to work with highly competent professionals in this space with a proven track record to ensure you stay compliant and avoid buying prohibited asset types, self-dealing or transactions with disqualified persons.