Private Invitation for One-on-One Phone Consultation
Maverick Buzz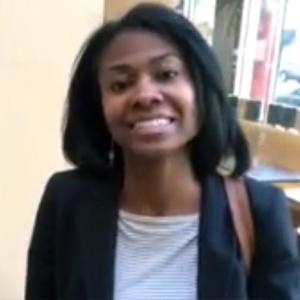 How to Buy Investment Property:
10 Basic Steps for Beginners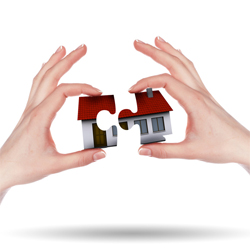 Getting into the real estate game and buying your first investment property is exciting, and a little scary, but it is the first crucial step in taking control of your financial future. It will create the first stream of passive income, which will cover part of your living expenses so that you don't have to actively work for that money anymore. As you continue investing in real estate and building your portfolio, the amount of passive income increases until all of your living expenses are covered and you are "financially free". That is the point at which you no longer have to actively "work" for income to cover your living expenses, support your family, put your kids through college or secure your retirement.
Plus, investment properties are "hard assets" that you own and control 100%, unlike securities that can mysteriously vaporize overnight in a corporate scandal or a brokerage account that can be stolen by a crooked money manager. Investing in real estate puts your financial future in your hands and under your control.
Since you're ready to get in the game, let's talk about the logistics of how to buy investment property for the first time.
Step 1: Determine Your Investable Cash
Identify the amount of investable cash you can allocate to purchase your first property. You need to begin developing your criteria and "price point" is an important part of your criteria, which will be based on your investable cash.
Step 2: Decide Whether to Finance or Pay Cash
This is an important decision to make early on so you know what you can buy with your investable cash. If you qualify for financing, you may be able to purchase 2, 3 or even 4 properties instead of just one for cash. Buying investment properties with financing provides a substantial amount of leverage and can be especially compelling at low interest rates. If you are interested in financing your purchase, Maverick has relationships with preferred lenders who specialize in working with real estate investors with whom you can pre-qualify so that you understand exactly what rates and terms are available to you.
Step 3: Identify the Best Market for You
Removing geographic restrictions and understanding how to identify the best real estate markets regardless of where you live is a crucial step. Maverick has identified what we feel are the most "investor-advantaged" markets. However, each has different advantages which we can discuss with you to determine which are most appealing to you and the best fit for your personal investment criteria. Those markets are also at different points in the ever-moving "property cycle", so an advantageous market today may no longer be an advantageous market two years from now. We can help you get the latest market updates and make the most informed decisions each time you buy investment properties.
Step 4: Select and Reserve Your Property
Maverick provides you access to private buying opportunities for unlisted properties that are not available to the public. Our ground teams in each market are able to present you with premium investment-grade properties in hand-selected micro-markets that are most favorable for real estate investors. Once you select your property, you just submit a signed reservation form to Maverick and we provide it to the seller.
Step 5: Sign Contract and Send Earnest Money
Upon receiving your reservation form, the seller will issue a contract to you as well as wiring instructions on how to send your refundable earnest money deposit to escrow. "Earnest money" is a good faith deposit to show that you are serious so the seller is comfortable taking the property off the market while you do your due diligence and decide if you want to move forward with the transaction or not. Remember that Maverick is not representing you in the transaction, nor are we representing the seller, so you are encouraged to have your legal/tax/financial /other advisors review the contract before signing it. Also, remember that Maverick does not handle any of your money. You send 100% of your money to a 3rd party escrow company where it will be held and will remain 100% refundable to you in accordance with the terms of the contract if, during your due diligence period, you choose not to move forward for any reason.
Step 6. Conduct Your Due Diligence
Now that you have the property under contract, it is time for you to do your due diligence. Always remember that you are 100% responsible for doing your own due diligence. You can consult all of your tax, legal and financial advisors. One of the most important steps that almost all of our clients take is to get an independent 3rd party home inspection. Maverick can give you a list of area home inspectors or you can look them up online yourself. It is important that you (not the seller or anyone else) hire the home inspector so they work for you and have your interest at heart. Their job is to find anything that might be wrong with the property, anything that is not up to code or that needs to be fixed immediately, and any "deferred maintenance" that might come up down the road. You are welcome to make a trip to the market during your due diligence period if you like, meet the seller in person and walk through your property. The majority of our clients do not see their properties before they close, but some like to, and you are welcome to do whatever makes you comfortable.
Step 7. Sign a Property Management Agreement
We are presuming here that you want to be a real estate investor and not a landlord (even if the property is down the street from you). That requires hiring a professional property management company (and factoring that expense into your monthly cash flow analysis). Our properties are "turnkey", which means that we will always have a preferred property management option for you, often affiliated with or owned by the seller (as they have an extra incentive to ensure your property performs well so you will continue to buy more properties). However, you are allowed to use any property management company you want (or manage the property yourself if you really want to), and you can never be required to use a particular property management company. We are therefore happy to provide you with a list of other property managers in the area and you are welcome to interview them to see which one is the best fit for you. Before you sign with anyone, we encourage you to read the agreement thoroughly, ask any questions you have and be sure you understand everything in the agreement. Again, feel free to consult your advisors and legal counsel here.
Step 8. Sign Closing Docs with a Mobile Notary
Once you have completed all your due diligence and have decided to move forward, the Title Company will send you all the closing documents (including the lending documents if you are financing the purchase). You can sign these documents in front of a mobile notary who can even come to your house or your office or your local coffee shop, as you like. You will wire the remaining money due on the property when you sign the closing documents, then the deal will close and you will be the proud owner of your first investment property. Congratulations!
Step 9. Sit Back and Cash Checks
Most property management companies will have an online portal so you can monitor your properties online 24/7. You can contact the property manager if you need something or have a question, but otherwise you can just relax and have your monthly rent deposited directly into your account.
Step 10. Tell Your Friends and Family!
Share what you just did with people you care about. Tell them all about your real estate investments and teach them how to buy investment properties just like you.
Then… start thinking about your next purchase and how you can continue buying investment properties and building your portfolio of cash-flowing real estate until you are financially free.