View the Property Tracker Webinar & Demo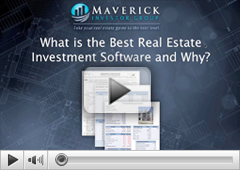 Maverick Buzz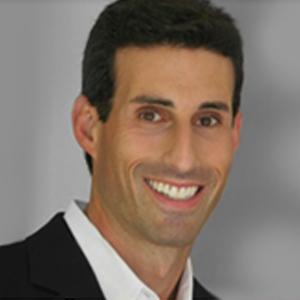 Real Estate Millionaire & Author of "There's No Free Lunch in Real Estate"
What Is Best Real Estate Investment Software?
And because Property Tracker is our favorite software, we have negotiated a discount for YOU. By using our affiliate link, you get a 30 day free trial and a 20% discount if you decide to buy.
10 Reasons Why We Like Property Tracker
Great Functionality, Accessibility and Security


It is a web based program with a secure interface so it works seamlessly and securely whether you have a Mac or PC and whether you are accessing it from your own computer or a remote location.
Includes a Property Evaluator
The Property Evaluator allows you to analyze the property before you buy, compare different investment properties with each other, send projections to your investment partners or clients instantly.

Allows You to Test Different Projections


You can experiment with various appreciation, vacancy and maintenance projections as well as different financing scenarios.It allows you to run numerous analyses with different assumptions to see how they would affect your overall returns.

Provides Key Metrics that Real Estate Investors Need


After you buy your property, it enables you to track all of the key financial metrics based on your actual income and expenses. This data helps you make the important decisions, such as when to sell, refinance or continue holding the property.

Super Easy to Use


Just plug in your basic raw data and Property Tracker does the rest.

Robust Capabilities


It can produce detailed performance reports, track your monthly income and expenses, and even track vacancy rates and lease expiration dates.It can also track your depreciation, estimated tax savings, and factor that into your total return on investment.And, it allows you to evaluate and track an unlimited number of investment properties.

Saves You Time on Bookkeeping, Taxes and Loan Applications


It lets you instantly create a Schedule E for your taxes and a Schedule of Real Estate Owned for your loan applications.

Includes Online Document Storage


You can store all of your documents for each property in one place (property contracts, loan documents, lease agreements, etc).

Includes a Contact Database and Correspondence Log


You can keep all of your contacts for each property in one place and track your correspondence with them all.

Excellent Support


Although the software is very easy to use, it still comes with free tutorials to get you started as well as online and tech support.
Your Special Discount
We like to offer Maverick clients special prices and terms that are not available to the public whenever we can.
Because this is our real estate investment software of choice, we have negotiated a discounted rate with PropertyTracker for the Maverick community.
By using our affiliate link, you get two things:

A Free 30 Day Trail with No Obligation to test out the software and use it for a month to see if it is right for you.
A 20% Discount off the regular price if you do decide to buy the software.
Remember, in order to get this special offer, you must use our affiliate link by clicking here:
http://www.propertytracker.com/maverick